Call us to Rent your Indianapolis Bounce House or Water Slide!
(3
1

7)
995-0037

Call us to check availability and reserve a bounce for your party.

Call now and reserve below!
Welcome to Bundles of Bounces!
Bundles of Bounces is a family owned business. We specialize in creating the perfect party scenery! We currently have wonderful bounce houses, tables and chairs, and waterslides.
gazeboes and tents are next, so check back often! Our prices are the most affordable and our equipment is clean! We service Indianapolis, Castleton, Greenwood, Greenfield, Carmel, Geist, Avon, Plainfield and many other surrounding areas.
View our Bounce House and Water Slide Selection Below...
---
Disney Princess Castle
This Disney Bounce House is every little girl's favorite! All girls want to feel like a princess! But beware! this one packs a punch! During these hot summer months, you can reserve our favorite princess that kids will enjoy at your party.
$150

This Family Fun Inflatable is available so reserve now for your upcoming Indianapolis party.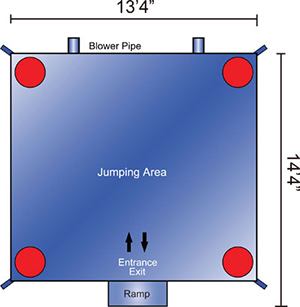 ---
Rainbow Bounce House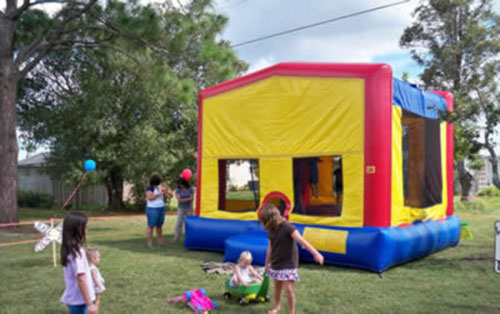 This Primary Color Bouncer is also another bouncer that is perfect for unisex events. The presence of many colors gives children and exciting and euphoric feeling! Make that special child happy by booking with Bundles of Bounces today for just
$125.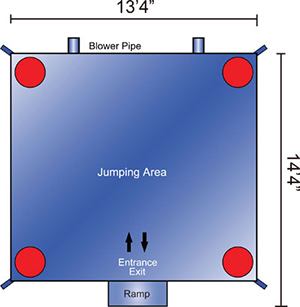 ---
Castle Bounce House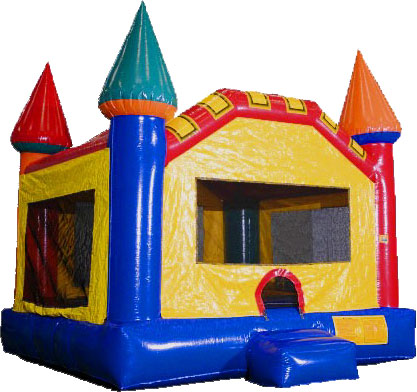 This castle bounce is clean, safe and ready for your party at a fabulour price! We challenge you to find newer equipment at a better price. We value your dollar and will being bundles of fun to your kids birthday party.
$125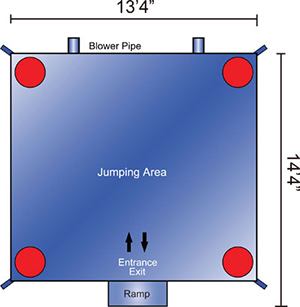 ---
5-N-1 Kids only Birthday Club House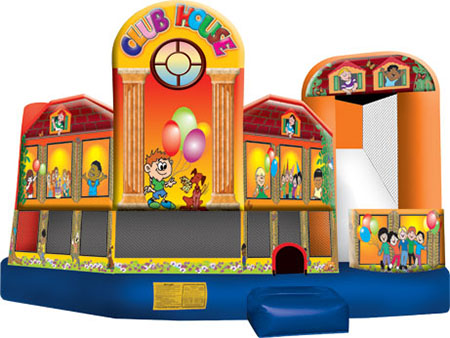 Looking for something bigger than a bounce house? Check out our new 5n1 combo unit that has a basketball hoop and slide built in. These are just a few of the fun activities. Check out the inside view below.
$250
---
Tropical Splash Water Slide
Take a run down this slip n slide and take a dip in the 10 foot pool at the end. This is a wonderful waterslide / slip n slide that has an awesome pool at the end of it. Hours of fun for your party.
$275



---

Cash Cube Machine
Cash the Birthday child out! Book this Cash Machine today! This is great for someone turning another year old or a field day! This item is only $75. If you rent a bouncer also the price is $200 for both pieces! Book with us and make your party bounce.
---
Big Kahuna Water Slide Rental
$350
This is one fun water slide. Climb the stairs 18 feet to the top and get ready for the Kahuna to take you on a thrill ride to the bottom. This superfast slippery slide has a bump in the middle of the drop that will send you airborn for a few seconds the thrust you towards the landing area. Kids and adults alike love this slide.
---
Bundles of Obstacles for your Indianapolis Party
Obstacle Course $175
---
SpongeBob Waterslide
$175
This is every child's favorite summer blast activity! Let's cool off in style and enjoy the fun! BUNDLES!
---
Generator Rental $50
If electicity isn't available within 100 feet, you will need a generator or power source for your item.
---
Super Dash Obstacle Course
$300
Have a dash on our new obstacle course the Super Dash. Guaranteed hours of fun at your party.
---
Monster Obstacle Course
$570
This Monster Obstacle is the perfect addition to your church, community, or neighborhood event.
---
Tropical Kingdom Bounce N Slide
$370
Bounce, Climb, and Slide into a splashing good time in our Tropical Kingdom Water Slide. This can also be used dry during the colder months as a bounce n slide without the splash. Reserve today for your upcoming party.
We service churches, schools, receptions, and many more events. Bundles of Bounces equipment can be utilized indoors or outdoors. We will swiftly deliver your product to your choice of destination. All of our items are clean and in excellent condition. Call now for a free consultation. We provide you with a detailed email sub sequential to speaking with you! Book your fantabulous bounce house today!
Our Bounce Houses are ready for your kids party!
Of course these discounted prices won't last forever. Book now!
Bundles of Bounces is ready to bring the bounce to your party.